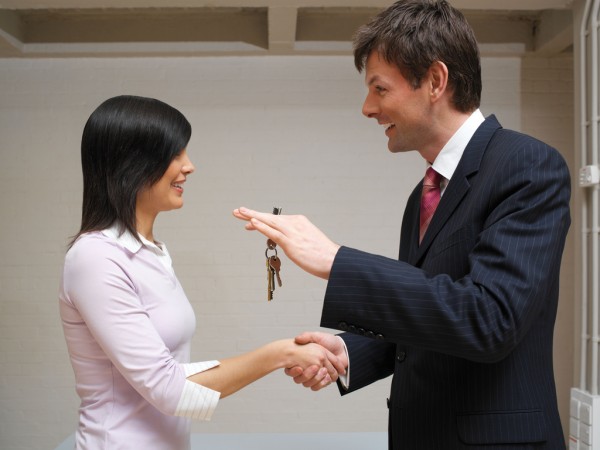 Living in Boston is great, but it can also get very expensive. Before renting your first place in the Hub, you need to familiarize yourself with the market and understand all the costs associated with living on your own. Check out this article for a short list of five things you must do before getting the keys to your first place.
Looking for an apartment to rent in Boston can be extremely frustrating. The city is plagued by an apartment shortage and rents are famously high. However, the Hub has plenty to offer its inhabitants, including a rich cultural scene and a plethora or professional opportunities to help them advance their careers. The hassle of finding a decent place to live is certainly worth it.
I remember my first apartment as being incredibly crowded, because I had three extremely outgoing roommates. Someone was always around and there was no such thing as quiet time. I used to come home from work and stumble upon impromptu parties no one warned me about and meet complete strangers on my way to the bathroom in the middle of the night. I've come a long way since them, but I still highly treasure those memories. Being on my own for the first time was scary, yet extremely exciting at the same time.
Whether you're a college student looking for a place off-campus or a young professional relocating in the Hub for work, here are a few things you must do before signing your first lease.
1. Settle Your Budget
Before starting to search for apartments, figure out how much you will afford to spend on rent every month. Consider your current income and assess your monthly living expenses. If you're a student, you may need to get a few roommates and live a bit more frugally if you're longing for the independence that comes with renting a place. Jumpshell has a great tool to help prospective renters get a better idea about what areas would best fit their needs, based on their budget and needs. You can also read more about the city's neighborhoods here.
2. Narrow Your Search
Price and location are the two biggest factors you should consider when selecting an apartment. I'm sure we would all love to live at 1330 Boylston, the stunning apartment building which housed Top Chef's cast during the filming of the show's 12th season. However, a fancy condo may be slightly out of budget, especially when you're still in college. Browsing luxury listings is not only unproductive, but also slightly depressing. Plus, it may even lead you to settle for a place that's above your means, and you risk falling behind on rent payments.
3. Be Informed About Community Rules
Just because you're an adult now doesn't mean you don't have to follow any rules anymore. Familiarize yourself with any potential policies regarding quiet hours, visitors, and pet restrictions. Also, discuss with the landlord the possibility of making changes to the place (for example painting), having overnight guests, or subletting. Some landlords can be extremely strict; make sure you're up to speed with what their expectations are.
4. Understand the Lease
Don't skim the lease. Read the entire thing carefully before signing it. If possible, consult an attorney to ensure you understand everything. Determine from the very beginning what termination policies your lease has. Some leases automatically renew, while others require tenants to notify the property manager whether you'd like to continue living there or plan to leave. On the same note, some leases require tenants to provide a certain amount of notice if they plan to vacate the premises after the initial lease expires. If you don't comply, you will be required to pay a fee.
Also, check the document to determine what the policy is for breaking the lease. This way, you will know what to expect if unforeseen circumstances require you to pack up and leave at a moment's notice.
5. Notice Pre-Existing Damage
If you notice any damage when moving in, take pictures of it. Otherwise, you could be charged for said damage or lose your security deposit later on. Look for any scratches on floors and walls, as well as appliances.
Looking for a decent apartment in the Hub can often be compared to finding the proverbial needle in a haystack. However, living in Boston is worth the hassle. Consider the tips above – they will help you avoid common mistakes associated with renting your first place.
Do you have any other tips a prospective Boston renter would find useful? Add them in the comments!
More posts by Allisa Mackenzie